Ikariam: Start the Game at 2nd Place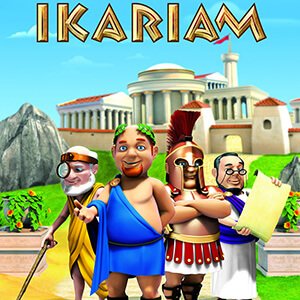 Hello there,
i would like to sell my Ikariam Account (over 2 million points) and leader of 1st place alliance on the Server. Im playing on a german server, but account transfer is possible via ingame currency.
(I'll text you the exact server in private message)
I'm currently on the second place, but you can definitely get to the first place, i just don't have the time for the game anymore.
The Account has 10 cities, all research done, as well as 4 times future of science.
All Carpenter and Architects Office at max level.
3x marmor, 3x wine, 2x crystal, 2x sulfur. 5x flipper (so no cooldown), 4xHephaistos' Forge, 1x Temple of Hermes.
If you just want to build in peace, this is the perfect account for you, because all other big players allready like me, so they wont harm you.
And if you want to play more aggressiv, you'll also find many players in my friend list, which will team up with you. 
Text me, if you want more informations about your new account